The last news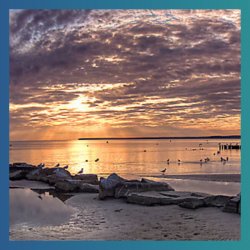 Wednesday 15 february 2023
Berlin | Premium Germany & Poland tour 'Amazone of the North'
Expect the unexpected. Our tour guides consider this as the most interesting & varied tour that Merlijn offers. Bike, Barge and Cruise the Amazon of the North, Germany and Poland.
Explore the cradle of the Prussians during this tour of former Prussia and learn more about the former divided nation of Germany. Command your bike through a variety of surfaces, from tarmac to cobblestones and ride across the sunny isle of Usedom.
Cruise through stunning natural areas of the Havel, Oder & Peene rivers and the Szczecin lagoon. Take a ride in the oldest ship lift in Germany, Niederfinow, and sample the Polish cuisine in Poland's lively city of Szczecin.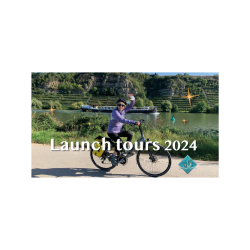 Wednesday 15 february 2023
Merlijn - 2024 tours are live!
Dear Friends,
We are happy to launch all our trips for 2024!!
For our new friends: We are Coen & Cristina, Captains, managers, chef and proud owners of the cruise ship 'Merlijn'. With Merlijn you can Bike, Barge, and Cruise your way across Europe.
There is a lot of great things planned for the 2024 season. We have a varied program that spans the Netherlands, Belgium, Germany, France, Luxembourg and Poland!
We will traditionally start the season in April in Amsterdam with the successful Holland Tulip tour, due to its popularity we have scheduled more sailings than ever before. After this, we will stay a little longer in the Holland with a few trips to Bruges in Belgium, and then cross the border to Germany via the North of the Netherlands. There we sail through all the nooks and crannies of the country and all possible rivers and canals! Bike & barge cruises on the Rhine, Moselle and Saar are of course not missing!
You will notice that in 2024 we will take more time for our homeland, this is because of the many requests from guests for other routes in the Netherlands. You can now book the Texel-island and Hanseatic route in addition to the Tulip tour.
Last but not least; all routes along the Moselle have also become 9 days instead of 8, more variety and more time to enjoy! We look forward to welcome you aboard!
The tours for 2024 are live now and you can discover more about them on our website. You will see that several trips have already been booked by a group or travel agency, if you would like to charter the entire ship yourself we can look at options for 2025. If your desired trip is already booked by a travel agency, please send us an email so we can see who it is with and if they still have rooms available.
Please feel free to share this newsletter with your friends and family, it will help us a lot.
Kinds regards, greetings, Coen & Cristina
P.S. Our popular Danube trip will be bookable again in 2025. Enjoy other special routes in2024, such as the routes along Berlin.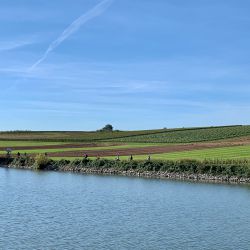 Thursday 18 november 2021
We proudly present our 2023 cruise program
Merlijn's 2023 Cruise program is online. Check it out online with up-to-date availability.
Or download an overview of all tours here.
Book your spot now!!