The last news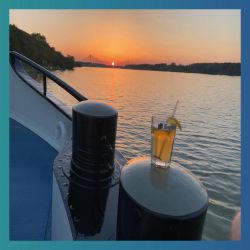 Wednesday 29 november 2023
Looking back on Merlijn's Bike, Barge and Cruise Season 2023
As the sun sets on the unforgettable 2023 Bike, Barge, and Cruise season on the Merlijn, we look back on the adventurous bike rides, picturesque towns, and delicious meals that made this trip so special.
We sincerely thank all our guests for joining us and for their pleasure. We love it so much to see how enthusiastically everyone comes on board, only to leave the ship full of memories at the end of the trip, sometimes with a tear! Let's not forget that without you we are nowhere, only through your enthusiasm can we run the Merlijn.Thank you!
Cycling enthusiasts and travelers enjoyed a season full of exploration and fun. Merlijn, our floating home, provided a unique perspective as we paddled through beautiful landscapes and discovered Europe.
From the charming streets of Bruges via former east and west Germany to Vienna in Austria, Merlijn took us on a journey through rich history and culture. Daily excursions brought us in the heart of cities, with Merlijn always on the horizon.
Whether we dined in Merlijn's cozy restaurant or enjoyed a picnic in a village square, each meal celebrated Europe's diverse culinary treasures.
As we say goodbye to the season 2023 on board Merlijn, we cherish memories of cycling adventures, breathtaking landscapes and new friendships. Until next season 2024, when we set sail again on the Merlijn. We look forward to next season and hope to see you on board!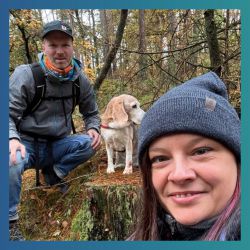 Wednesday 29 november 2023
Currently we are docked in our home base Dordrecht
We use this time to prepare for the upcoming 2024 season. We carefully inspect the ship and have specialized companies coming by to maintain or repair machinery. Cristina is working on new menu's and updating tour descriptions for future trips, while Coen is catching up on the administration, bookings and emails. Later on we will also prepare the website for 2025 and design the sailing schedule for 2026!
Our bike Specialist will ensure that the bikes are ready for the new season so that you can explore new environments during your trip.
This period also gives us the opportunity to spend time with family and friends, something that is impossible during the busy (7+ months) sailing season. Docked in our home town Dordrecht (where Coen grew up and we bought our first house back in the days) we love to visit our favorite places, walk through historic streets and relaxe in local cafes - these are the small pleasures of Dordrecht that we can now experience in peace. As we prepare the ship for the adventures to come, we cherish these calm moments aboard our home Merlijn.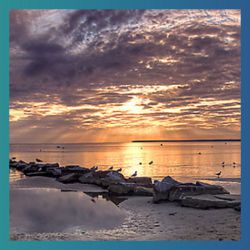 Wednesday 29 november 2023
2024 is almost fully booked
It is almost fully booked but we still have several trips available, we will highlight this route; The Premium Germany & Poland tour: 'Amazon of the North' on the third and tenth of August. Our tour guides consider this as the most interesting tour that Merlijn has to offer - expect the unexpected. Bike, Barge and Cruise the Amazon of the North, Germany and Poland. Explore the cradle of the Prussians during this tour of former Prussia, and learn more about the former divided nation of Germany. Command your bike through a variety of surfaces, from tarmac to cobble stones, and ride across the sunny isle of Usedom. Cruise through stunning natural areas of the Havel, Oder & Peene rivers, and the Szczecin lagoon. Take a ride in the oldest ship lift in Germany, Niederfinow, and sample the Polish cuisine in Poland's lively city of Szczecin.