Friday 28 may 2021
Bike, Barge & Cruise. There is a reason why it starts with "Bike"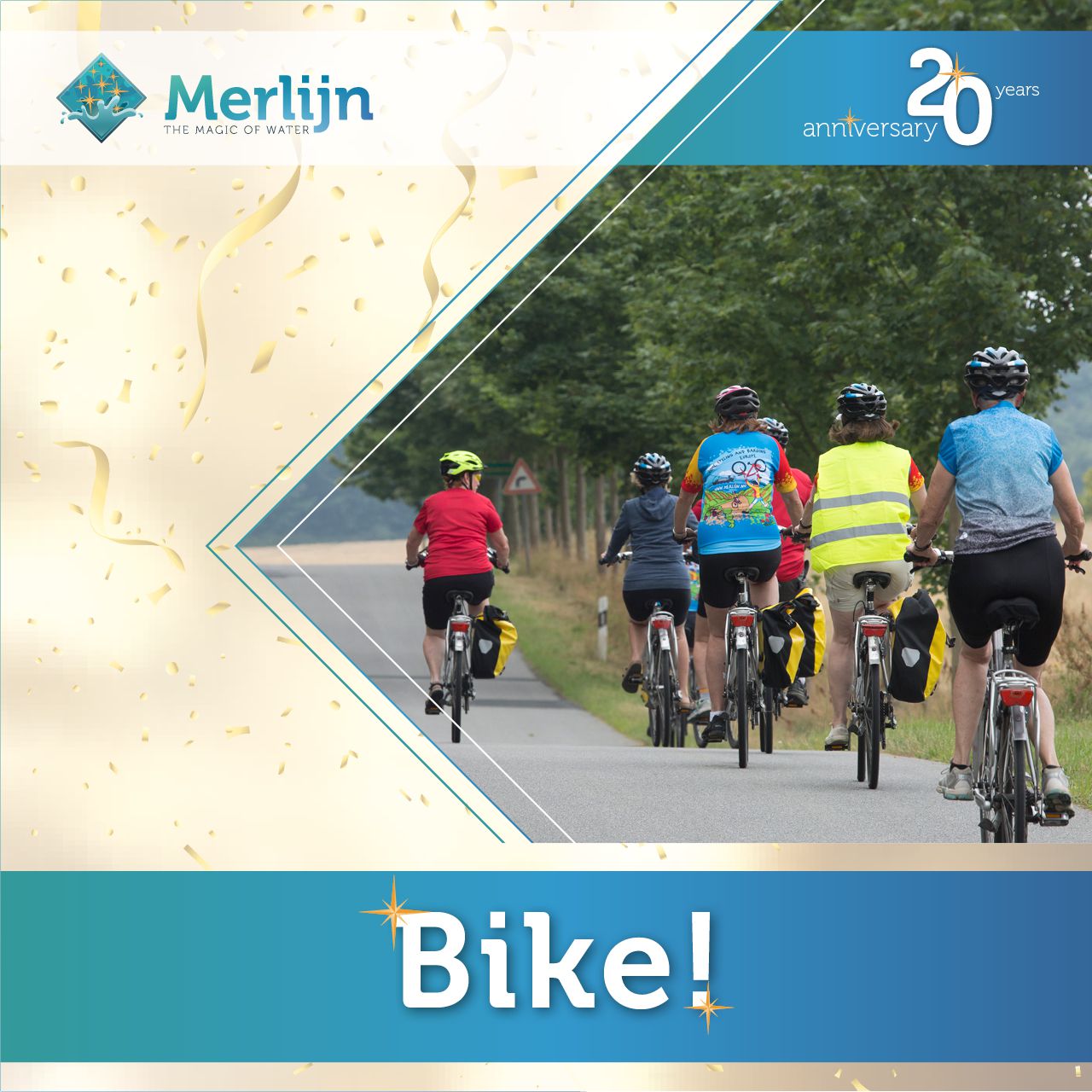 Our bikes are a big part of your Bike & Barge Cruise, that's why we want to provide you with the best quality bike possible.
The brand is Sensa, from the Netherlands. Chosen as 'bike of the year' in the past, the lightweight bike from the collection of our Dutch supplier. The Sensa touring bike is equipped with a lightweight aluminum frame and a very strong, super light carbon front fork. The touring bikes weigh only 13.6 kilograms. The 27 speed Deore, with XT rear derailleur, is the highest quality Shimano group set for this kind of bike. It shifts like a knife through butter and on top of that it is a very wear-resistant material. The Shimano hydraulic disc brakes give you the safety needed for this kind of sport bike. In wet weather, downhill, the bike must always show its function and safety. With the Sensa Superlite Disc this is guaranteed.
In oder to make your biking experience as good as possible we have invested in one of the best pannier (bike bag) available on the market: Ortlieb bike bags. This German quiality pannier is called "the Rolls Royce" amongst the bike bags, they are waterproof and easy to click on your bike. To make your tour safe we'll also provide you with a bike helmet.
Regularly we get questions if we do all the maintenance on the bikes ourselves?! Although we do know a lot about maintaining a ship, we leave the bikes mostly to the professionals. During the season, our guides will take care of minor maintenance on the bikes and they can make repairs during the cycling tours when needed. Every winter our bikes are picked up by a specialized company which will maintain every single bike like it's own. They store them nice and dry all winter and brings them back on the Merlijn again just before the season starts. Everything to make sure our bikes stay in perfect shape.
We invest in renewing our bikes on regular basis and also in staying up to date with the demand. Last year we purchased 2 new E-bikes and also some new 60-inch frames to accommodate the taller persons among us. Currently, we have 6 E-bikes in our possession. In case you wish to use an E-bike during your cruise we advise to reserve in advance.
As you can all see online, starting next year we will be sailing some new route as diversification of our sailing schedule. The Danube is not a stranger to Captain Coen, as he has navigated the river before, but what do you think about the bike routes, those are also new to us. Before we sail a new route we have our experienced tour guides do research on the biking trails. They even travel there by train/ plane to cycle the routes by themselves before they guide you on your new adventure. You can leave your maps at home as you won't be needing it on the way! The tour guide will be at your disposal from the beginning to the end of the trip.
When designing new routes we try to give you a well diversity of bike routes in order to satisfy everyone. For the people who want to take it a bit easier, choosing a shorter bike tour. Or a longer route for the sport fanatics among us who just want to keep going. When it's possible we do our best to accommodate you in every wish you have, to make sure you will have a wonderful holiday.
Cycling is the way to experience local life.
Vienna to Passau
September 17 - 24 / 2022