Tuesday 25 may 2021
Our 2023 sailing schedule will be online soon.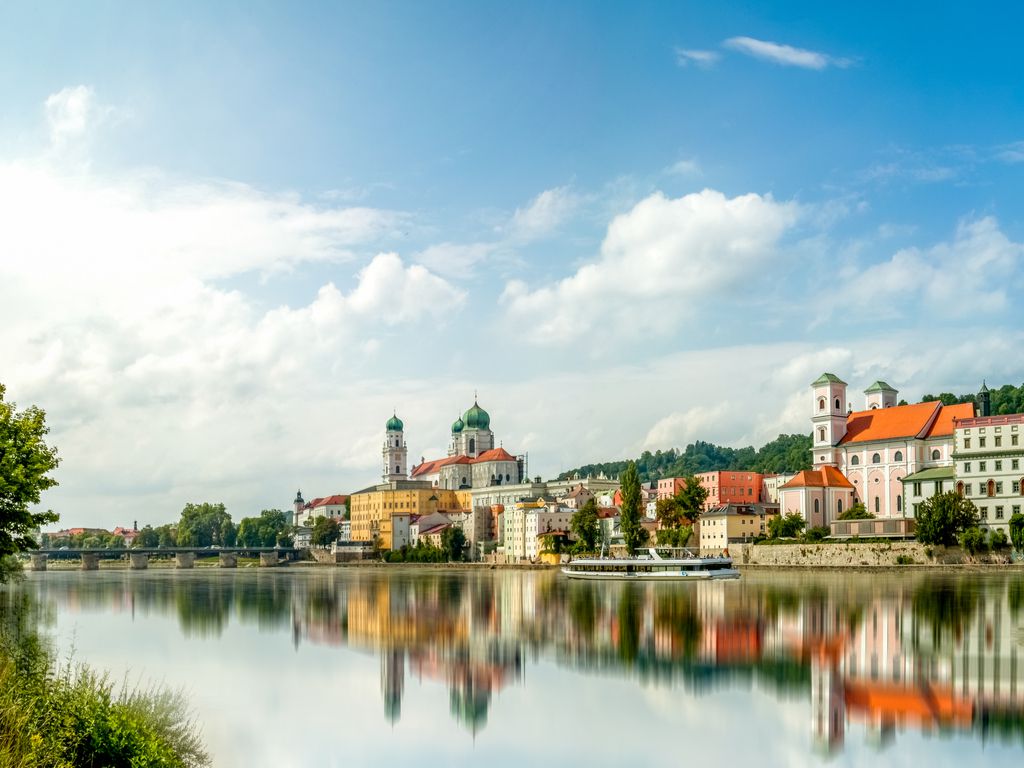 It's a wrap, our 2023 sailing schedule will be online soon. Is your favorite trip sold out in 2022, don't worry, there will be new opportunities in the near future to book your dream cruise.
Sometimes we are asked what is your favorite tour is? Well that's hard to say, because every single trip we offer has a unique character. We have a journey for everyone, from big crowded cities, to very quiet cycle paths in nature, from historical castles to new modern cities.
Let me describe the 2023 routes for you:
We will start off the season with the classical "Holland tulip tour" along the green heart of Holland visiting Keukenhof and amazing Haarlem. Furthermore, we will continue with the famous route; Amsterdam - Bruges ("Holland & Belgium Premium Tulip tour") but then in a different setting, we extended the tours from 8 to 11 days, giving you the chance to explore some new destinations and enjoy your Bike, Barge & Cruise holiday a bit longer. As we get closer to the summer we will start sailing towards the Baltic Sea, we do so by starting with the "Premium Authentic Holland & Germany tour" going through the picturesque Friesland ending in the famous Bremen, because who haven't heard of the musicians of Bremen?!
A big part of the summer we will cruise along the beautiful and stuffed with history northern part of Germany. Along Wolfsburg and Berlin, all the way to the Baltic sea and even further on a small river called the Peene to a small city called Malchin, where only the Merlijn is going! Tours different from the tulips' tours in Holland, but oh so beautiful in their own way.
Beginning of July we will leave the northern part of Germany and start our "East meets west Germany tour". Once again we'll pass by Wolfsburg's Autostadt (car city), the place to be if your passioned about Volkswagen cars or if you just want to see come history of cars up close. Becasue this town is home to Volkswagen factory and it's museums (visit included).
We will continue our magical tours on the mighty Rhine, charming Mosel and beautiful Saar rivers, up to Saarburg. With new energy and new faces, we will make our way to Mainz completing our Rhine, Moselle & Saar - 3 River tours in Germany.
Bike, Barge & Cruise the beautiful Bavarian Main river along the gorgeous German Bavaria, all the way to Würzburg. If you think it's not enough, you can accompany us on the "Passage through Germany's Regnitz Valley tour" as we cruise more upstream towards Bamberg and Nürnberg. After passing the Main - Danube channel finally will the Merlijn be baptized in the Beautiful Blue Danube as it was described by Johann Strauss Jr. in his Viennese Waltz.
The next couple of weeks Merlijn will be cruising at the beautiful area between Nürnberg, Passau and Vienna. (Premium tours Bavarian Danube & Blue Danube) giving you the chance to get to know the beautiful Austrian culture and gorgeous cities.
As the leaves start falling from the trees it's the perfect time to start our journey back to the Rhein, but not before enjoying again the wonderful Main river, with its beautiful views, vineyards and beer breweries. when we have left the Main river we go once more along the Moselle river because it is incredibly beautiful at this time of year, also called the golden time.
After this, another season has already slipped by. Reading this piece, I hope you can better understand that we love all trips equally and are happy to advise you which one is best for you.